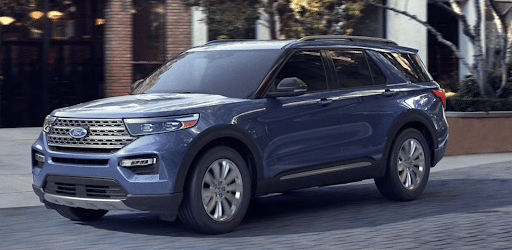 How do you find the perfect car to fit your family's needs?
A lot of customers here at Performance Ford Sales come to us looking for family cars, so we understand that making the right choice can be a challenge. We're here to make the process easier.
Feel free to contact us if you have questions about choosing a family-friendly car.
In the meantime, take a look at the following list. If you start with these factors, you can narrow your options and make your choice easier.
Safety Always Comes First
First and foremost, always look for vehicles with the highest safety ratings. When it comes to your family's car, you can never have too much safety on the road.
Once you've looked at general safety ratings, take a look at some of the individual safety features that certain cars have to offer. Some cars go beyond ordinary safety standards to include high-tech options.
For example, many Ford vehicles come with rearview cameras that help drivers prevent collisions while backing up.
As a matter of fact, many of our Performance Ford Sales models come with an entire suite of safety technologies called Co-Pilot360. This suite features things like lane assistance, automatic emergency brakes, and much more.
Consider Your Needs
Once you've figured out which cars fit your safety needs, you can narrow your options by thinking about your other practical needs.
For example, think about seating. You'll obviously need a seat for each family member, but do you ever carry any additional passengers in your car?
What about storage space? As you drive your family from place to place, you'll need a car that can carry backpacks, gear, groceries, and similar things.
Next, think about the places where you'll drive your car. Will you do any off-road driving, for example, or will your car stick to paved roads? Will you spend most of your driving time in a city, on the highway, or a mixture of both?
Different cars are built for different terrains, so when you know your own driving habits, you can find the car that will work best for you.
Now, think about any infant seats or children's car seats that you may have to put in the back of the car. A lot of people forget how important this part can be, which is why the Performance Ford Sales team often reminds car buyers to keep it in consideration.
If you don't have young children, then this part may not apply to you. However, if you'll have to help small children into and out of your car regularly, then keep that in mind as you shop for your new car.
Some cars provide more ease and space for parents in this capacity. This space can make a big difference in your day-to-day car experience.
Think About Your Budget
Once you think about what you really need from a car, you'll get some idea of which cars can fit the bill. Now it's time to figure out which of those cars fit into your budget.
This part can get tricky because very few people can pay for a car upfront. Most people have to pursue financing options.
The good news is that these financing options don't have to get complicated, and if you have questions about financing, the Performance Ford Sales group would love to help.
In the meantime, though, consider what you can realistically afford to pay for your car on a monthly basis. How much can you afford for a down payment? (Traditional wisdom usually recommends paying at least 20% down on a new car and 10% down on a used one.)
Use a quote calculator to look at your financing options. With a bit of research up front, you can narrow down your car choices to the ones that fit best into your monthly budget.
Why is Ford a Top Family Car Choice?
Once car buyers do the research that we've recommended above, many of them choose a Ford vehicle for their families.
Why? Because Fords make durable, safe family cars with smooth riding experiences and lots of room for seating and storage.
At Performance Ford Sales, we often see families who have done their research and decided on a Ford as a result of that research.
Performance Ford Sales of Windsor, ON
Whether you know exactly what you need or you still need some extra help finding your family's next car, we'd love to help you at Performance Ford Sales in Windsor.
Start by taking a look at our inventory to see some of your options.
Have questions? Get in touch with us now. We'd love to answer any questions you may have about models, vehicle specs, financing, or any other Ford questions you want to send our way.
When you and your family need to get on the road, our team is there to help you make it happen.