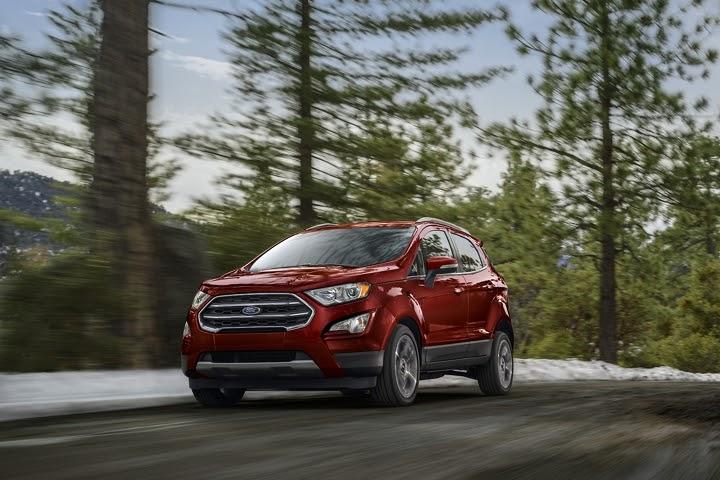 The knowledgeable and professional team at Performance Ford Windsor on Provincial Road has long made the car buying process stress-free. We want our customers to feel at ease. Part of our commitment to you is a hassle-free, pressure-free experience with a salesperson who takes the time to answer your questions and offer suggestions based on experience.
There are a few recommendations to take some of the stress out of your experience: think through your finances, narrow down your choices, and take your time.
Think Finances
If you're planning to finance your vehicle, thinking through your finances can be as easy as thinking through your monthly budget and the payment you can comfortably make. Do you want to keep this vehicle a while, or will you be trading it in after three years? These are simple questions you can ask yourself to help put the focus on what you want and need.
Narrow Choices
Do you need a commuter vehicle with an emphasis on fuel economy? Do you need a vehicle that can support your weekend kayaking hobby safely and easily? Are you finally purchasing your dream make and model?
Take Your Time
This purchase is a big deal. We are working on your timeline, not the other way around. Think through your options, analyze your budget, do your research. Taking your time will alleviate the majority of the stress you may be feeling.
There are a number of ways we take the stress out of the car buying experience.
From thinking through pandemic precautions, putting our entire inventory and special offers and incentives at your fingertips, making financing available online, and updating our Facebook page so customers receive real-time information, your satisfaction is our number-one priority.
COVID-19 Safety
We don't have to tell you that we are living in uncertain times. Although the Public Health Agency of Canada has assessed our current public health risk associated with coronavirus to be low, we are monitoring developments in real time and adjusting our policies accordingly. To date, there have been no cases reported in our dealership.
If you feel uncomfortable about coming into our dealership right now, call one of our salespeople and discuss your options for a contact-free purchase.
Online Inventory
Our entire pre-owned and new vehicle inventory is available online. With the click of a button, you can "shop" before you even come to the dealership.
A favorite online option, Help Me Find a Vehicle, guides you through preferences to help narrow down your choices. Not only do we list the starting price of each vehicle, but we also allow you to see inventory, get the basic information and statistics for each vehicle, and receive an instant quote.
Ask for as many quotes as you'd like on as many vehicles. We're here to help and are happy to help you make those decisions that narrow your focus on what you most need and want.
Finance Tools
Our Finance Center is online for your convenience. Once you've narrowed your search and found the perfect vehicle, we have tools available online to take the stress out of financing. Use our payment calculator to determine an appropriate and affordable monthly payment. Fill out a credit application and submit online. From the Finance Center, you can also get a quick quote on the vehicle you've chosen or even calculate a lease return. If you have questions, you are welcome to contact our finance experts.
Online Offers
What would be the point in keeping our great deals to ourselves? We want you to benefit from the offers we can provide. There are no secrets at Performance Ford Windsor. Check out our offers and incentives on both new and pre-owned vehicles before you leave the comfort of home. We update regularly with new factory and dealership incentives that can only benefit you!
Facebook Testimonials
Follow us on Facebook! One of the best ways to hear about new incentives, meet our staff, see what's happening at our dealership, and read what current customers are saying about their purchasing experience is through our Facebook page.
We encourage you to "like" us before you even begin your shopping experience so that you know what to expect when you come to the dealership: a no-hassle experience with folks you can trust!
We never, ever want you to be stressed about your car-buying experience. There's nothing we value more than you and your business. Our knowledgeable team at Performance Ford Windsor is here to help you! Give us a chance to answer any questions, offer suggestions to meet your unique circumstances, or talk with you about appropriate financing that fits your budget.