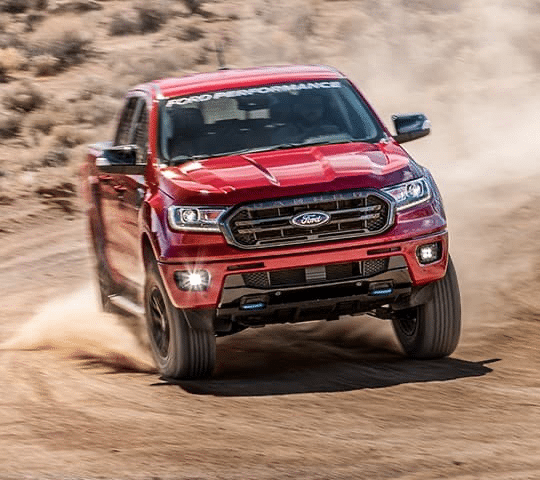 Shopping for a new vehicle can be exhilarating, but in order to ensure a positive and worthwhile experience, it's key to weigh all of your options. With tools like the internet, the amount of resources and information you have at your disposal is almost endless. It may seem overwhelming, but the knowledgeable professionals here at Performance Ford in Windsor are ready to help you make an informed decision!
Know What You're Working With
It may seem obvious, but getting your finances in order is the first step to ensuring a positive car shopping experience. Most experts will tell you to figure out your budget before starting anything else. This will give you an idea of what your baseline and maximum amounts are and help you pinpoint where you can allow for some leniency and where you can't.
Defining your budget can also help you get your financing in order. Getting pre-approved and shopping for the best rates online compared with your income and credit will establish what you're working with. This can also benefit you at the dealership when you inquire whether they can match or beat rates you've been quoted (this may not always be applicable, but it never hurts to ask).
Narrow Down Your Options
One of the most exciting parts of shopping for a car is the fact that you have many different options to choose from. This could become an issue, though, as diving head-first into browsing the inventories before you have a more focused idea of what you're shopping for could lead to an overwhelming number of options to consider.
Ask yourself some questions about how you'll be utilizing your vehicle. Do you want a sleek-looking sedan or a storage-friendly SUV? What kind of fuel economy do you need? Do you have a particular make or model you like? Answering these questions and having more specific criteria of what you're looking for will decrease your chances of becoming overloaded with information.
Write Things Down
Don't be afraid to take notes! Keeping an outline that compiles all the information you've gathered can help your mind categorize and recall important points in the future. Whether you use pen and paper, a typed-out document, or the notes app on your phone, having all your information localized in one place is good practice so you have resources on hand to refer to.
Including questions in your notes can also help you once you've arrived at the dealership. Saving some talking points to bring up to the professional helping you can not only illustrate to them that you're serious about your purchase, but that you want reliable answers. The stellar team at Performance Ford Sales is more than prepared to help answer any questions you have prepared for us!
Be on the Lookout for Specials
Shopping for the best price tags and financing rates definitely plays a part in the process, but developing a keen eye for discounts and incentives and using them to your advantage could potentially save you more money than you might have thought. It's important to note that some of the deals offered may be time-sensitive, so reading the fine print and becoming familiar with the concession's terms is essential.
You may run into exclusive deals that you qualify for as well. If you have good credit, you may be able to score low APR financing. You may even be able to score a discount through your employer! There are so many avenues that could lead to potential savings that it doesn't hurt to check off each box.
Feel Out the Dealership
This aspect is often overlooked but is critical to ensuring that your car shopping experience goes as smoothly as possible. How did you feel at the dealership? Consider the actual service that you received. This could include how information was conveyed to you, how they answered your questions, their demeanor and overall impression, etc.
The way an establishment treats you and your service can be indicative of how they treat your business. Be wise when deciding which dealers to utilize, do your research, and make sure to trust your gut.
Come Get the Best Car-Buying Experience at Performance Ford!
Now that you have a start on being a more informed car shopper, come down to Performance Ford on Provincial Road and test our awesome staff with your questions and inquiries! We're proud to serve Windsor and its surrounding areas. You can also give us a call or shoot us an email!