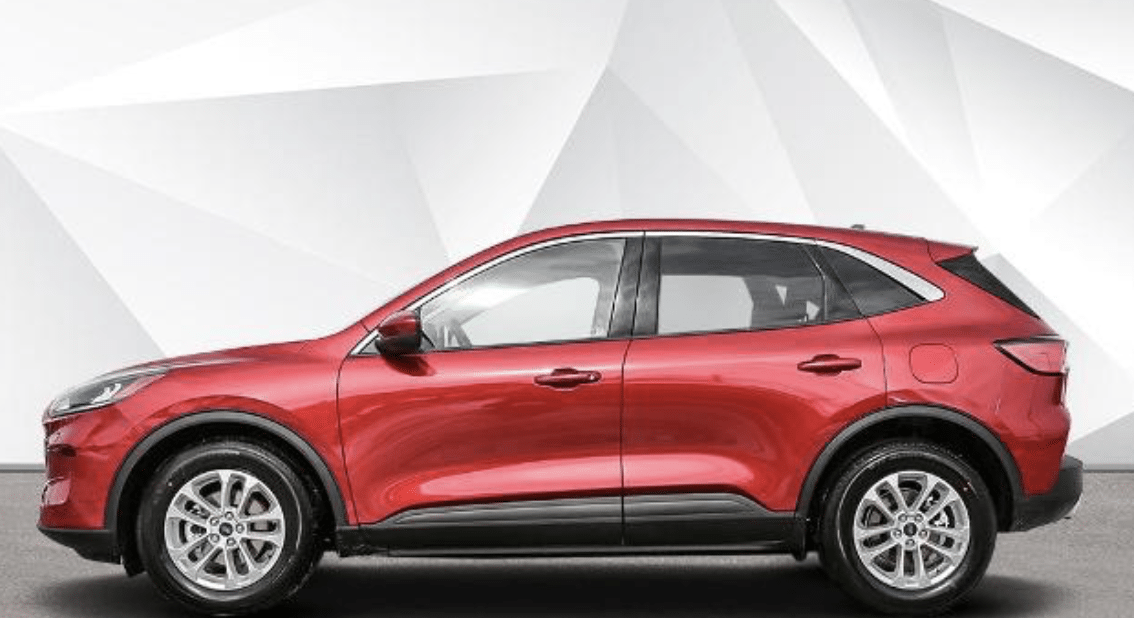 These days, you can get all sorts of great features in your next car. From style to technology, today's vehicles have a lot to offer.
Here at Performance Ford Sales in Windsor, ON, our favorite features are safety features. Of course we proudly offer all of the style and comfort choices you could want, but safety always comes first for us.
What makes one car safer than another? We've listed some of the top features that make a world of difference. Take a look at the list below, and let us know if you have any questions.
Lane Keeping Assistance
Lane keeping assistance is one of our favorite safety features at Performance Ford Sales. This feature goes above and beyond your standard safety options.
Ford has championed lane keeping technology over the past several years. They've built a system that helps drivers stay where they need to be, preventing potential accidents.
Even the most experienced drivers can drift to the edge of their lanes every once in a while. Fatigue or strain from a long road trip can impair concentration. Meanwhile, new drivers can find it challenging to stay centered as they learn how to keep their cars steady.
Lane keeping assistance can alert drivers when they've drifted toward the outside of their lane, letting them move back into place. In some cases, this technology can actually use torque to steer drivers back into their lanes.
Any driver can find this technology helpful, but those who do a lot of highway driving or take a lot of road trips find it indispensable.
Automatic Emergency Braking
If the car in front of you suddenly stops, or if a pedestrian crosses the street without paying attention, your reflexes have to engage fast. What if your reflexes had some extra help? They can have exactly that with automatic emergency braking.
Automatic braking technology senses objects in front of your car and stops the car if necessary. While you should always stay alert and focused during your drive, automatic brakes can give you some extra safety on the road.
This technology often prevents fender-benders and similar accidents. When a crash is unavoidable, automated brakes can help lessen its severity.
Auto High-Beam Headlamps
Auto high-beam lamps are often an available feature instead of a standard one. Still, many drivers find them worth the extra cost.
For drivers who often find themselves on unlit roads at night, automatic high beams provide all of the visibility that they need without any of the worry. These headlamps can switch on and off when necessary, taking the guesswork away from the driver.
Now, drivers can have added brightness exactly when they need it, but they don't have to risk impairing another driver's vision by forgetting to turn the high beams off.
Blind Spot Information System
At Performance Ford Sales, many of our vehicles come with Ford's BLIS, or blind spot information system. We love this feature for the extra visibility that it gives drivers on the road.
This feature comes with cross-traffic alerts, so drivers can know exactly when another car enters their blind spot. The added reassurance can give drivers more confidence on the road, whether they've been driving for years or are still learning the ropes.
Rear View Cameras
Mirrors are vital to drivers, but they're not always enough for optimum visibility. That's why so many Performance Ford Sales vehicles have rear view cameras.
A rear view camera engages when the driver puts their car into reverse. It provides a clear, wide view of everything behind the car. This way, the driver can see things that they may have otherwise missed.
Many drivers find rear view cameras especially helpful at night or in inclement weather. The extra visibility boosts their confidence in parking lots and other tight spaces.
Adaptive Cruise Control
Your car may have cruise control, but does it have adaptive cruise control? If you recently got your car from Performance Ford, it probably does.
Ordinary cruise control lets you set your car's speed, which can be helpful for long stretches of highway. Adaptive cruise control takes this feature a step further. It adjusts the car's speed based on the speed of surrounding cars.
This way, drivers can use their cruise control feature without worry. Again, it's important to stay alert and focused on the road. However, adaptive cruise control adds an extra layer of safety to that focus.
Find Your Safety Features at Performance Ford
Here at Performance Ford Sales of Windsor, ON, we're passionate about driver safety. That's why we're here to help you find all the safety features you need in your next car.
Safety technology has boomed over the last few years, so don't miss out on the options you deserve.
Have questions about safety options or car buying in general? We're here to help. Contact Performance Ford Sales today.