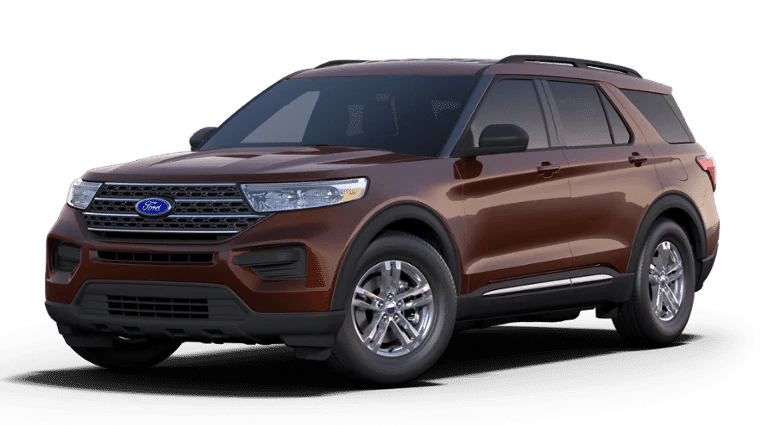 One of the more stressful aspects of car shopping is handling the financing situation. Thankfully, recent technological innovations have streamlined this process and made it almost a breeze. Many dealerships, like Performance Ford in Windsor, offer in-house financing, but you need to do some research to determine whether this is the best option for you. Our team is happy to present some important tips to consider when you're thinking about financing at the dealership!
No Matter What, Get Pre-Approved
Even if you are considering financing in-house, getting pre-approved can help streamline your search for the best deal. If you're working with above-average or exemplary credit, shopping for rates before stepping onto the lot might lead to finding competitive rates for auto loans. You even have access to online tools that help compare and contrast different quotes from lenders.
Getting pre-approved can also benefit you at the dealership. Once you get to the financing portion of the car-buying process, make sure to mention the quotes you've received and inquire whether the dealership can match or even beat those rates. You never know what kind of deal you could receive by just asking!
Credit Pains
Less-than-stellar (or even bad) credit can happen to anyone, and a lot of us have either been there or close to it by a small margin. Fortunately, shopping for a vehicle today opens up a lot more opportunities for those who are struggling with their credit. In-house financing is one option to help with that process.
Financing at the dealership can cater to those with bad credit, but it can also help those with no credit at all. Say you're a young driver looking to buy your first car, but you have no credit history for banks or credit unions to pull. Working with the dealership on your financing needs could potentially help build credit too!
Since dealerships can reach out to many different lenders and finance independently, this allows a bit more leniency for those without above-average credit or with no credit history.
Simple and Fast
Financing at the lot can also ease a lot of the potential stress that comes with financing a vehicle. As opposed to visiting multiple financial institutions and filling out many different applications, you can reduce it to one efficient process knocked out with the sales professional at the dealership. The dealer also takes care of all the funding information, so there's no need to go pick up a cashier's check from your bank. This makes the procedure one easy transaction.
Our pros here at Performance Ford Sales are eager to answer your financing questions and get you the best deal!
Taking Advantage of In-House Deals
Another way to utilize dealership financing is by keeping an eye out for discounts, incentives, and rebates. These can often be time-sensitive, so make sure to check online regularly, and don't be afraid to ask the sales team questions you may have about the concessions.
These deals can often take forms such as cash rebates (or "customer cash"), low APR financing, and lease specials. Cash rebates are ideal because you have the choice to apply it as a credit toward the payment of your vehicle or to keep the cash for yourself. Special leases can be helpful by granting low monthly payments or zero-down payments on your loan.
Low APR financing specials can be one of the best incentives available, but they generally require very good credit in order to be approved. Make sure to read the fine print and know what you're signing before you commit!
Let's Talk Cons
There are many helpful aspects of financing at the dealership, but part of considering your options is weighing the potential cons as well. Touching on a previous point mentioned earlier, having all of these steps compressed into one process may be simple and convenient, but it's also not a very diligent way to ensure you're getting the best deal on your vehicle. As frustrating as it can be, doing your research beforehand can reel in many benefits from sources you may not have considered previously.
Financing in-house can also sometimes lead to higher interest rates. Since most dealerships reach out to a very broad range of lenders, you're not getting the personal satisfaction of knowing what institution you're borrowing from and why you're getting the rate you are. These are just a handful of potential negatives to think about when making your decision.
Performance Ford Sales in Windsor is Ready to Answer Your Questions!
We hope this helps give you a start on figuring out the best financing scenario for you. Our team here at Performance Ford is happy to assist you and help put your knowledge to the test! We're proud to serve Windsor and its surrounding areas, so give us a visit today!