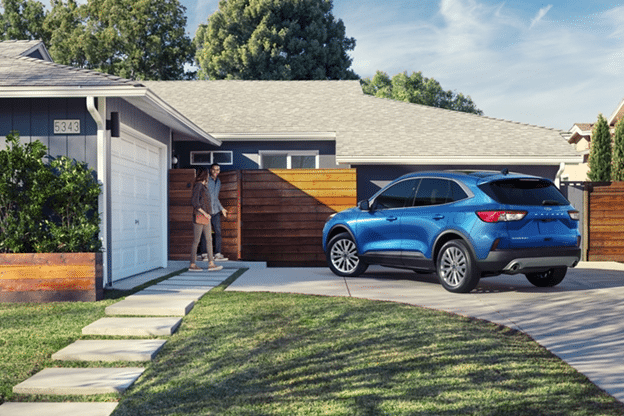 Whether you need a new car now or are thinking about the future, car buying can be a nerve-wracking prospect. If you take the time to prepare yourself, then there is no reason it can't be easy - even enjoyable. Knowing what needs to happen before starting will keep the process running smoothly.
At Performance Ford Windsor, we are here to help you from first look to keys in hand. Our staff is knowledgeable about our inventory, process, and financing. Anything you need to know, don't hesitate to ask.
Even if you aren't planning on buying a car immediately, you can start preparing for the event from the moment the thought pops into your head. With a few things to think about and look into, you can be ready to make buying a car a breeze.
Step 1 – Think Budget
We all have a dream car; unfortunately, we can't all afford it. Before you even look at makes and models, you need to think about your financing. Set your budget, and only look below it.
The best budget to set is the total cost you can afford; this includes taxes and fees. If your budget is $30,000, then stick to it. If you look at cars higher than that, you will be disappointed or go into way too much debt.
If you can't figure out the grand total, then go month by month. Think about how much you can take out of your monthly budget to put towards a car payment.
Along with budgeting comes financing. Unless you have a stack of cash tucked under your mattress, you'll need to get a loan. You can take a loan out from:
A Private Bank

The Dealership

The Manufacturer
A loan comes with interest, and the lower the monthly payment is, the more interest you'll have to pay. When setting your budget, be sure to maximize how much you put towards a monthly payment. The sooner you pay it off, the more money you save in interest.
Step 2 – Check your Credit Score
The better your credit score is, the better of a deal you can get on a loan. You can usually check your credit score through your credit card company; if not, there are websites you can use. Know your credit score before you talk to a bank or dealership about financing.
Step 3 – Take Your Time
Unless your car is dead and you need it for tomorrow's commute, then take your time and see what's out there. Consider what you need in a vehicle and what you would like. A few other things to consider are:
Is the size of your family changing soon?

Do you need to haul recreational equipment or work supplies?

Would a hybrid be better than a conventional car?

Are technology and style important to you?
Once you know what you need and what your budget is, then you can start shopping around.
Step 4 – Consider Trading In
Unless you need to keep your old car, think about trading it in with the dealership. Look up what its trade-in value is before going in. This will let you know if you are getting a good deal.
If you decide not to trade it in, look into what you will do with your old vehicle once you have purchased your new one.
Step 5 – Test Drive It
Never buy a car without going for a test drive. Unless it's a one-of-a-kind sports car, the dealership should let you take it out on the road. When on a test drive, be sure to think about:
Comfort

Noise Level

Blindspots

Handling
If there is anything you don't like, walk away. Try vehicles out until you find one that feels right. If you are on the fence, it's better to sleep on it than to make a purchase you'll regret.
Step 6 – Talk to Your Insurance Agent
Buying a new car usually means your insurance rates will change. Once you know what car you are going to purchase, talk to your insurance agent before you buy it. If you can afford the monthly car payment but not the increased insurance premiums, then you need to find something else.
Step 7 – Ask Questions
The more you know, the less stressful it will be to take the plunge. You can ask friends and family about their recent car purchase, look at online reviews, and talk to the dealership.
If you have questions nagging at your brain, don't ignore them. If something the sales rep says doesn't make sense, then ask. The more you know, the more confident you'll be.
If you prefer to shop online or chat on the phone, Performance Ford Windsor is still here for you. Once you've thought about your budget and know your credit score, then talk to us about financing and what your needs are. Together we can get you into a new car.